Product Information & Links
Often referred to as Kisii-stone (our Soapstone is from Kisii in Kenya) or Earth Stone due to its natural characteristics & hardiness.

With our Soap stone sizzlers, griddles & pizza-stones, stone cooking is a healthy and natural low-fat method of cooking your favourite food. Food cooked on your stone grill tastes fresh because it is cooked with no fat or oil and so is healthier for you than other conventional methods of cooking
The heat of the stone sears the outside of the food locking in the taste and flavour. Meat, fish, seafood, vegetables, eggs, fruit or bread, in fact almost anything is suitable for cooking on stone. And you can heat the stone in the oven, remove it and sizzle steak, fish and vegetables at the table for an unforgettable dining experience either inside or our
Soap stone's most interesting qualities are cooking without altering food flavour so you get the true flavour of each food. Because it is stone, the cookware heats up evenly. After the food is cooked, soap stone cookware can go straight to the serving table because of it's beauty and most importantly it keeps food warm for a long time
All items can go in the oven and directly on top of an electric stove, and any type of food can be cooked since it does not react with acidic foods. Soap stone is a very non porous stone
The thermal qualities of soap stone work both ways, hot or cold, which makes soap stone also great to keep what needs to stay cool, cool. Soap stone wine coolers and beer mugs are very efficient for keeping the liquids cold & cheese & sushi stones and cereal & dessert bowls maintain a delicious chill for longer



Olive Wood
Olive wood has a diverse variety of beautiful natural colours and tonal depths. It is also resistant to decay & with care will provide a lifetime of enjoyment
To keep clean simply wipe with a damp cloth. Do not place Olive wood items in the dishwasher or submerge in water for extended periods. Should the surface become dry, a little olive oil will bring out the grain of the wood.
Links
The charity founded in The United Kingdom that works at grass roots level with communities in Kenya to promote education to orphans and disadvantaged children to increase self-sufficiency and long term sustainability.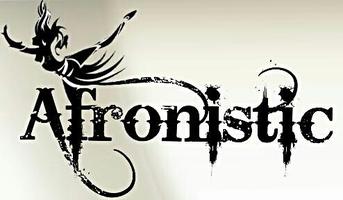 A platform to showcase African ideals and values through culture, commerce and entertainment. It is an opportunity for Africans to embrace, enjoy and celebrate what they have got and also share the experience with others.
p
p
British Association of Fair Trade Shops & Suppliers
Wiltshire Based Rhythm & Arts Workshops
A

Afriquetone Drumming Workshops, Aberdeen
Save